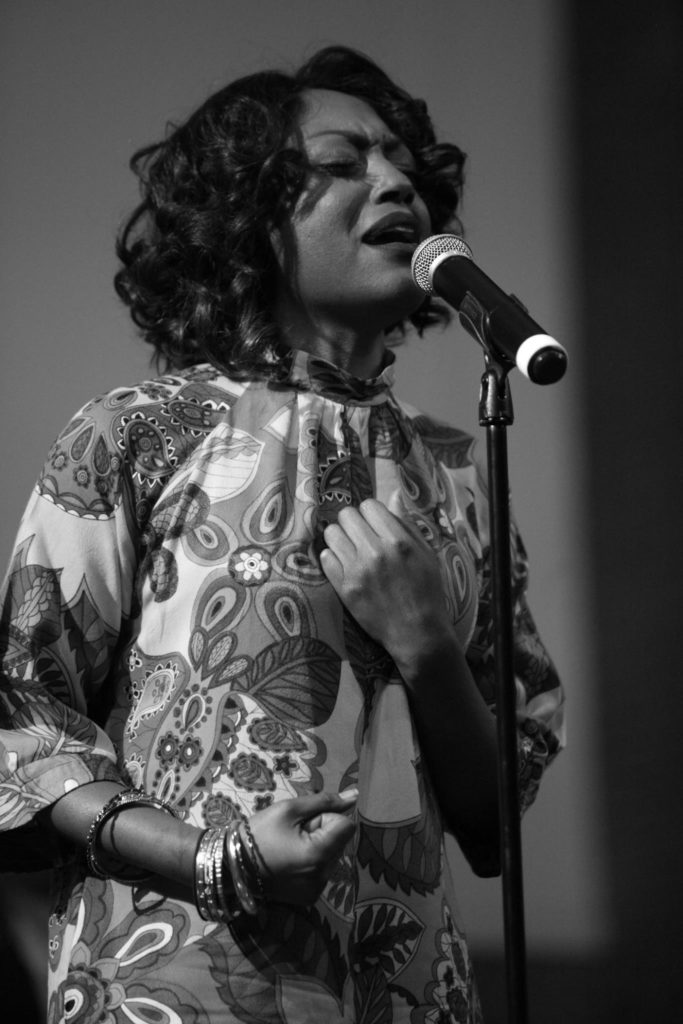 MEDIA KIT
To date, Noreda Graves has been taught by, sung and/or recorded with such musical greats as: Bishop Donnie Graves, Richard Smallwood, the late Dr. Mattie Moss Clark, The Clark Sisters, the late Rev. Timothy Wright, Marvin Winans, Richard "Mr. Clean" White, The Harlem Gospel Choir, Anthony Morgan's Inspirational Choir of Harlem, Dr. Bobby Jones, Fred Hammond, Bishop T. D. Jakes, Becky White, Walter Johnson, Cedric and LeJuene Thompson, Matt Angus and the Matt Angus Thing, Rev. F. C. Barnes, Rev. Luther Barnes, Rev. Charles Lyles, Lenora Young, the late Tim Hairston, Cornelius Young, Rev. John P. Key, Janice Brown, Phil Dorroh and Phil the Bass Project, TKA, Ricky Jones, Lyfe Jennings, Rick Payton, Jr., Aaron Neville and Andre Rieu and the Johann Strauss Orchestra.
The following are a few of Noreda Graves accomplishments to date:
* Noreda Graves helped to organize and performed as the only R&B/Soul artist for the historic VASTRONG tour. VASTRONG is historical because it marked the first time Hip-Hop artists from each of the "major" Virginia regions were united to perform in Virginia's "major" scenes to favorable crowds. The tour is geared toward the unification of Virginia artists. VASTRONG is an annual event for which she plans to perform again September 2010. VASTRONG.
* As a lead Soprano Vocalists for the Harlem Gospel Choir and Anthony Morgans' Inspirational Choir of Harlem, Noreda Graves has performed before thousands, sometimes performing two shows per night in countries including the Netherlands, Sardegna, Germany, Italy, Switzerland, France, Belgium, and Austria. Noreda has been touring overseas annually since 2006 and is slated to return to Italy June 2010. Noreda Graves also appeared on Scalo 76, a nationally aired television show on Rai Duo in Italy. Here are a few links of Noreda features with Anthony Morgan's Inspirational Choir of Harlem, including the Scalo 76 performance.